A new version of Hash 1.0.5 was submitted to the Mac App Store review team.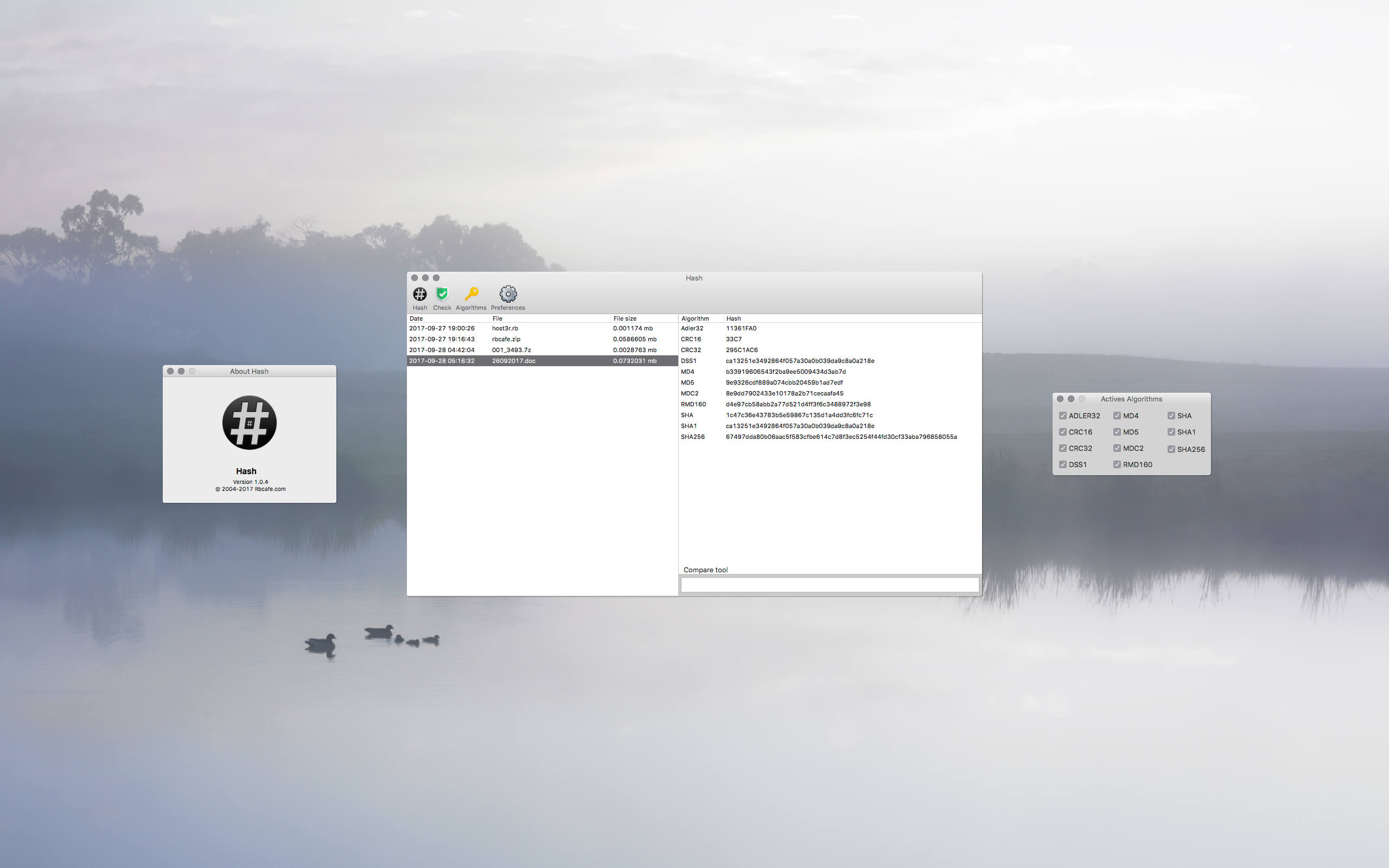 Updates
Hash was rewritten :
– New interface.
– New compare system.
– New preferences.
– New export mode.
Major functionalities :
– Hash access VirusTotal API to check the integrity of a file.
– You can know instantly if your file is a virus.
– Right click optimization.
Preview :
Main interface :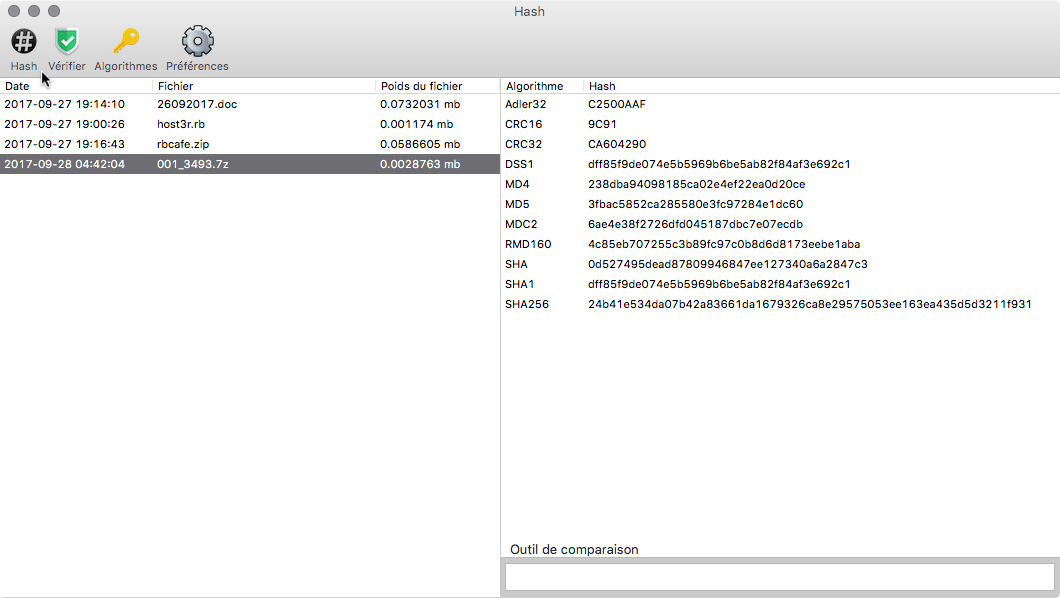 Verification Interface :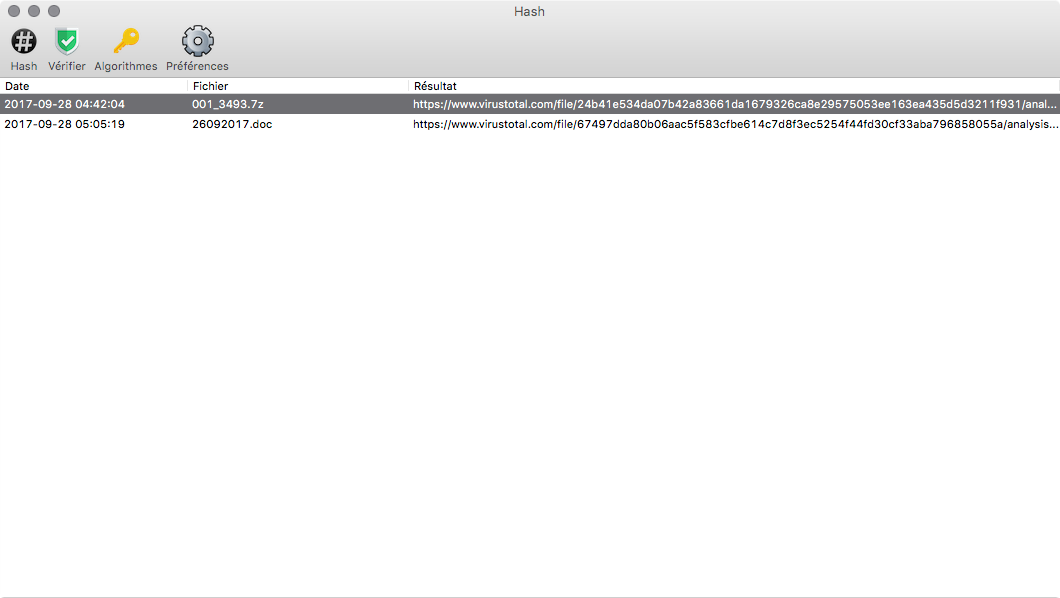 View of a virus :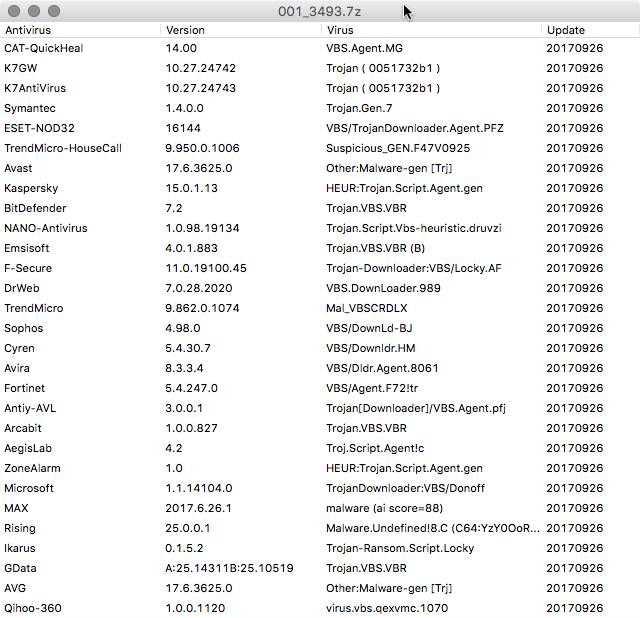 Result as JSON :